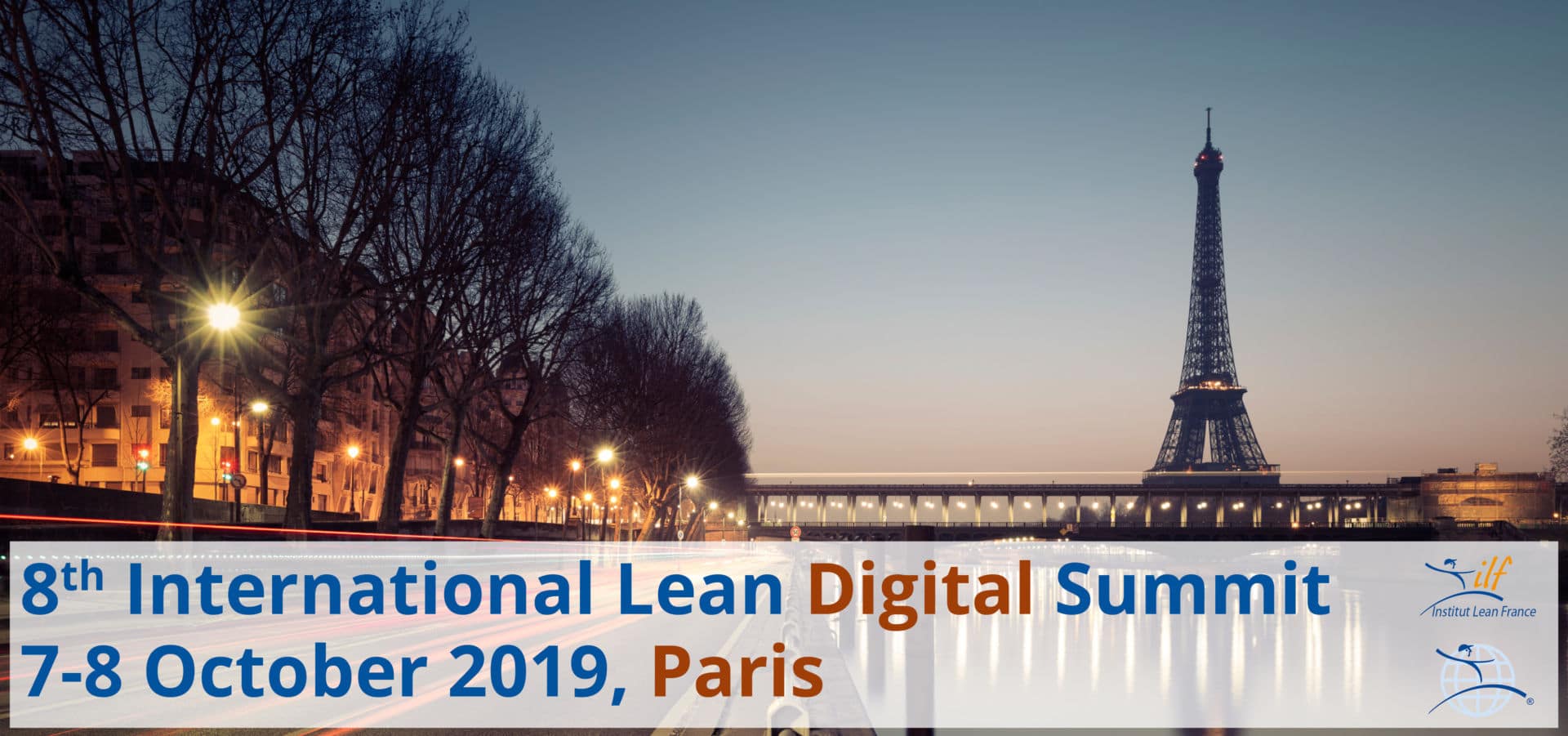 The Lean Digital Summit will be back in Paris on 7-8 October 2019: join the 8th edition of the international conference where Lean and agile experts gather with IT professionals from all over Europe to explain why Lean is critical in the digital era.
Speakers from around the globe will share their experience of Lean applied to their IT operations and projects, to their digital transformation.
During the two-day conference, you will hear concrete Lean digital stories from the field, take part to hands-on workshops, and attend expert keynotes about customer success, continuous improvement in IT, Lean for IT projects and operations…
Discover the confirmed speakers profiles and stories on the conference website : www.lean-digital-summit.com
Discover the IT leaders keynote speakers:
Meet the IT leaders who transform their IT with Lean and will share their story:
Aymerik Bouchacourt from digital marketing agency JVWeb
Burak Ilter, Head of Lean Engineering with Konica Minolta
Marc-Antoine Lacroix, CTO of online bank Qonto
Henriette Brand, Abbie Howell and Kamile Matulenaite, web developers from Theodo UK
Mélanie Noyel, Head of Information Systems and technology with Acta Mobilier
Sudip Pal from Williams Lea Tag will run a hands-on workshop
The Lean and agile experts and authors:
Steve Bell, co-author of Lean IT (2011 Shingo Prize), Run Grow Transform, Lean Enterprise Systems, Accelerate (Shingo Publication Award, 2019)
Karen Whitley-Bell, contributor to Accelerate (Shingo Publication Award, 2019)
Jesper Boeg, author of Level Up Agile with Toyota Kata
Alistair Cockburn, co-author of the Agile Manifesto
Cecil Dijoux, author of #hyperlean – What the Advent of Digital Really Means
Marie-Pia Ignace, President of the French Lean Institute, co-author of La Pratique du Lean management dans l'IT
Pierre Jannez, Lean IT coach
Mark Schwartz, author of War and Peace and IT
Bas Vodde, creator of LeSS framework for scaling agile development.
Download the flyer and reserve your seat below.